FAB
OXYGENATE YOUR CELLS WITH FAB
THE JUICE
A super dose of 0.75kg of beetroot provides essential nitric oxide to oxygenate cells along with mega antioxidant super green watercress.

THE SHOT
Our colon supportive red cabbage and collagen rich shot with a dash of refreshing lime.

Cold-pressed. Gluten and dairy-free.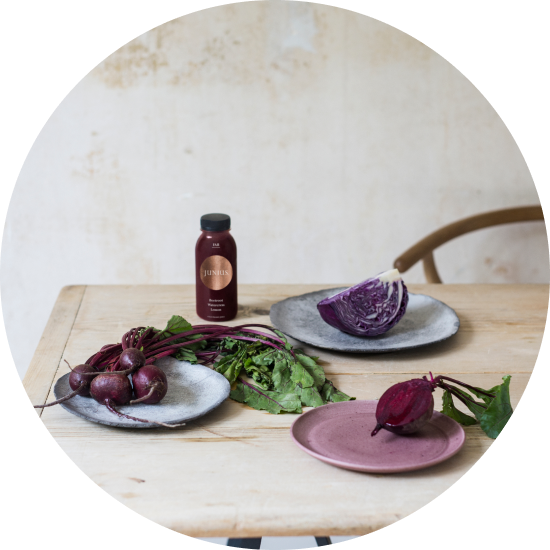 "Feels like I'm drinking health – AMAZING!"
Energy Boosting

Skin Cell Protection

Anti-Ageing

Cognitive Health

Skin Plumping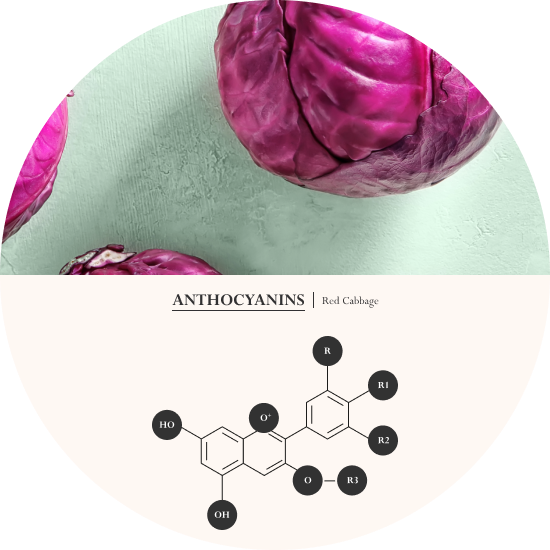 ANTHOCYANINS | Red Cabbage
One of the largest classes of antioxidant-rich plant chemicals is anthocyanins, and red cabbage are a significant source. Studies show that anthocyanins may protect against heart disease and diabetes, support visual function, and even aid in weight management.
See science
Nutritional Information
Cold pressed beetroot drink with watercress and lemon.
INGREDIENTS
Apple

Red Cabbage

Beetroot (12%)

Carrot

Lemon Juice (4%)

Watercress (1%)



Typical values per 100g:
Energy

126kJ / 30kcal

Fat

0.2g, of which saturates 0.0g

Carbohydrates

6.4g, of which sugars 6.1g

Protein

0.7g

Salt

0.04g
INGREDIENTS
Red Cabbage (82%)

Lime Juice (6%)

Collagen (Fish)(5%)

Apple

Allergens: See ingredients in bold.

Typical values per 100g:
Energy

88kJ / 21kcal

Fat

0.3g, of which saturates 0.0g

Carbohydrates

3.6g, of which sugars 3.3g

Protein

1.0g

Salt

0.02g

Non-mandatory warning: Do not consume if you are pregnant, trying to conceive or breastfeeding.